Obituaries
Captain Desmond Fortescue JP DL
Late Coldstream Guards
by Colonel H G R Boscawen
formerly Coldstream Guards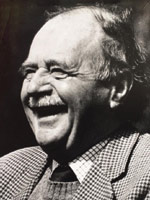 Desmond Fortescue joined the Coldstream from Eton as a 19-year old Supplementary Reserve Officer in April 1938, and underwent 17 weeks training in the 1st Battalion. His Initial Training Report concluded: 'he is cheerful and popular with all ranks'.

His early years had been spent in the prominent house overlooking the Fowey Harbour entrance, but he stayed with his grandparents at Dropmore House, near Burnham Beeches, Samuel Wyatt's impressive Georgian mansion designed for Lord Grenville, for periods in the summer, and at Boconnoc in winter months. Thomas Pitt, formerly Governor of Madras (Grandfather of William Pitt the Elder) bought Boconnoc in 1717 and added Palladian windows and other features, having sold the huge 'Pitt Diamond' to the French Regent. The Fortescues, an old and distinguished West Country family, which has produced several Coldstreamers, inherited Boconnoc in the 1860s.

Mobilised in July 1939, Desmond was sent to the Training Battalion, and spent time that winter in Norfolk, which gave rise to his claim that he shot many more partridges than German parachutists. He joined the 2nd Battalion after Dunkirk, thereafter regarding himself very much a '2nd Bn Coldstream Guards' man. In November 1942, the Battalion sailed for Tunisia on Operation TORCH: Desmond was Pioneer Platoon Commander. Within a month of landing, on 22nd December, 2nd Coldstream attacked and took the infamous 'Longstop Hill', handing it over to a United States combat group, only to find themselves marching back in foul weather to attack the hill once again two days later. A strong German counter-attack pushed the Battalion off the hill on Christmas Day. Desmond gained his captaincy that evening following the serious losses in officers, and for much of the rest of the campaign commanded No 2 Company, being involved in the actions at Steamroller Farm, Djebel Bou Kournine (April 1943) and around the city of Tunis.

After eight months training in Tunisia, 2nd Coldstream sailed for Italy in February 1944 and was soon in action at Monte Ornito, West of Monte Cassino. They then held the ruins of the town of Cassino while successive attacks were mounted against the Monastery above to open the road to Rome. Desmond played several roles during the next 12 months - Company Second Captain, acting Company Commander, and 'supporting' forward companies as the Battalion faced a resolute enemy who made the most of the mountainous terrain, and used his artillery well. 'Support' included obtaining a Willys Jeep, swapped for a bottle of whisky. Desmond kept the vehicle for the duration and was upset when forced to leave it on the quay at Calais before finally embarking for England.

With infantry reinforcements scarce, and the PYTHON scheme to repatriate servicemen with extended overseas service to the United Kingdom, the 2nd and 3rd Battalions 'reorganised' in Spoleto in March 1945. A cadre of 3rd Coldstream, now including Desmond Fortescue, returned home to rebuild and train for the Far East. Desmond, however, found himself posted to 5th Coldstream near Cologne in the British Army on the Rhine, before being released from military service in March 1946. Desmond did not talk much about his war, but did mention that he had shot duck in North Africa, partridge in Italy, and snipe on the Rhine. He was also in a high seat awaiting wild boar near Cologne one day, when a Displaced Person, a Pole, was spotted searching for food. When the German Forstmeister accompanying Desmond suggested this man might be a good target, the latter's silent reaction was to consider the Forstmeister the preferred quarry, the courage of the Poles at Monte Cassino having greatly impressed him and other Coldstreamers.

Desmond married Nina Kendall-Lane in 1942, and their son Anthony was born in 1946, with Anne following in 1948. The family settled in North Devon, where Desmond became a market gardener; he had a love of planting and growing things. In 1962, Desmond and the family moved to Boconnoc to run the Estate, which had been damaged by American occupation before D-Day. He replanted and restored the gardens and grounds, although money to repair the house itself was lacking. Anthony Fortescue, who predeceased Desmond, was later to achieve this task most successfully.

In addition to restoring the Boconnoc Estate, Desmond became a JP and a Deputy Lieutenant; he was High Sherriff (1966-67) as well as, variously, County Chairman of the Boy Scouts, Chairman of the Lerryn and Boconnoc Royal British Legion Branch and, notably, President of the Royal Cornwall Show. He also supported the Plymouth and Cornwall Branch of the Regimental Association. Sadly, Nina died in 1976, and twelve years later, Desmond married an old friend, Ann (Angela) Keigwin (widow of Tim Keigwin MC, formerly Irish Guards). Ann died in 2008.

Desmond was an outstanding shot and an accomplished fisherman (he was a member of the Houghton Club). He taught and encouraged many young people in field sports. He was also happy to talk to those young at shoots, recounting shooting and soldiering stories, while listening to what they had to say, although he had no time for the self-important or pretentious. He took a positive, forward-looking attitude to events, and planted widely and successfully at Boconnoc. Essentially a countryman of simple tastes, he used his knowledge and experience well. His 1938 Initial Training Report (quoted above) was prescient. Above all, Desmond Fortescue will be remembered for his friendliness, wisdom, sense of humour (sometimes quite mischievous) and preparedness to talk to everyone, of whatever background.