Home



About Us



Subscribe



Advertise



Diary



Gallery



More Features



People, Places & Events



Announcements



Obituaries



Book Reviews



Contact



Advertisers



Schools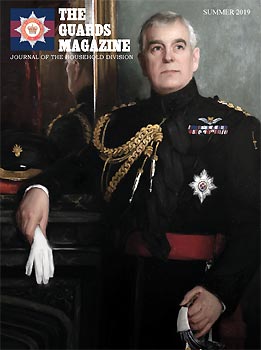 FEATURES (a few examples from the latest edition.
For the full edition - please subscribe)

General The Honourable David Hurley


In conversation with The Editor


It is over twenty-five years since I visited Australia, and it was wonderful to be back there over Easter, when I had the opportunity to spend some time in Sydney. Much has changed, but there are still many parts that still look the same, as in any great city. Like Government House, built in a Gothic revival style in 1847 and nestled among the trees, just beyond the Royal Botanic Garden, a stone's throw from the Opera House, and as iconic as ever. Read more ...
Exercise PACIFIC LONGLOOK, January-April 2019
It is impossible to deploy to the Canadian Arctic without first sitting through various briefs on what can hurt and kill you in that environment. We had been told that it takes roughly two minutes to sustain severe frostbite at -50˚C, and that with the limited medical support on offer, the affected area would almost certainly require amputation. Falling through the sea ice can cause a heart attack within ten seconds, causing the casualty to drown. Read more ...
THE OTHER GUARDS CLUB


In the halcyon days when the Guards Club still had its own premises in Charles Street, it was accustomed during the annual summer closure to offer its members a reciprocal arrangement with, amongst others, the Garrick Club in Covent Garden. This is the institution whose salmon pink and cucumber green tie is almost as well know as its membership, which is drawn principally from the worlds of the theatre, the law and those who live by the output of their pens.

Read more ...