Obituaries
Sir Brian McGrath GCVO
Late Irish Guards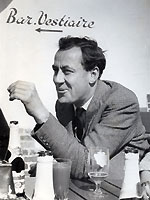 Brian McGrath, who saw service at the end of the war with 3rd Battalion Irish Guards and for over 34 years was a key member of Prince Philip's Household, died aged 90 at the beginning of June 2016. In 1982, after a successful career in the wine trade, he joined Prince Philip's household as Assistant Private Secretary and only finally stopped working in May. He was promoted to Private Secretary within days of his arrival due to the sudden death of Lord Rupert Nevill, and during his tenure served in a variety of posts including Treasurer and Extra Equerry. Whilst he officially retired in 1975, he remained very much at the heart of Prince Philip's life, continuing to work on a regular basis and accompanied the Duke on many of his private and some public engagements.

He was born in 1925, growing up initially at Barnwell Manor in Northamptonshire before his family bought a magnificent Queen Anne house on the edge of Ham Common. There he had a happy childhood alongside his elder sister Hermione who, as is the want of older sisters, tricked him into believing that a bear resided in a large cabinet on the landing which he had to dash past. His mother was a gifted linguist and many family holidays in the 1930s were spent in France, Switzerland and Germany. He retained a fondness of Germany and even days before his death was recalling the total shock at seeing the near complete destruction of Hannover and Cologne in 1945. He went to prep school at Sandroyd and then onto Eton in 1938. Years later he was to complain that the food in the latter became steadily worse as the effects of rationing hit. Whilst at Eton he signed up for the Ham Common Home Guard unit, recalling how he made a fool of himself by misspelling 'Scholar' as his occupation and remembered being told to 'shut up boy' by the platoon sergeant when asking why the German tank wouldn't simply drive around the makeshift tank trap.

On Leaving Mons and being commissioned into the Micks in May 1944, he was sent to the Battle School at Barnard Castle, only to be returned there in the Autumn for three months as Officer Commanding The Demonstration Platoon. Determined to see active service before the war ended, he took the bold move by marching himself in front of Colonel Fitzgerald, the Regimental Lieutenant Colonel, whilst on a visit to London. He was swiftly dispatched with 'I will not have young officers telling me what they want to do'. However, it did the trick and before long he was serving in Colin Kennard's company in 3rd Battalion advancing through Holland in the final weeks of the war in Germany. Years later his son Charlie was to serve as a platoon commander in Colin's son David's company. The Battalion was at Cuxhaven when the war ended and whilst waiting to go to Australia as ADC to General Norrie in South Australia, he had a terrible motor bike smash and was invalided out of the Army. Pioneering surgery saved his knee and within months he joined Cannon Brewery.

After a few years on the brewing side he switched to wine, becoming a Master of Wine (as did his other son Patrick) and, aged 23, became the Managing Director of the Victoria Wine Company. He rose to become a main board director of Allied Breweries but left in 1982 after an internal feud.

In 1958 he married Betty, inheriting a step-daughter Penny. Betty was to die of cancer in 1977. Out of a job in 1982, he enrolled for Christie's Fine Art course but was swiftly, in a very informal manner, head-hunted for the position of Acting Private Secretary to Prince Philip. Now he faced two major obstacles: little knowledge of the job, and what to do with his Labrador, Robert. No dogs, other than the Queen's, seemed to be allowed in the Palace. However, Prince Philip obtained special permission and Robert joined the Household!

Despite a hectic first six months following Rupert Nevill's sudden death, he quickly came to grips with the job. He found Prince Philip easy to work with and, over the following three decades, they built up a deep understanding and mutual appreciation of each other. They both had the same no-nonsense approach and a similar sense of humour, and they built a loyalty in the office that continues to be the signature of Philip Philip's team. As Private Secretary he accompanied 'the Boss' on a huge number of overseas trips, including a grueling six-week tour stretching from New Zealand to Guinea via Alaska and Brazil. The days were long and on one occasion he owned up to leaving the vital speech, which he and Prince Philip had spent hours honing, on a bar. After a mad rush around, he recovered it, "the better for a few drops of gin", in the nick of time. He was much loved around the Palace.

Never shy to express an opinion, Brian had the knack of putting others, who might have been nervous in Prince Philip's presence, at their ease. Whilst he shunned modern technology, preferring to let his team of highly efficient (and, as he always boasted, the prettiest girls in the Palace) work the computers. He kept active, being a keen follower of sport and played golf regularly. He was a fantastic grandfather to eight grandchildren, amusing them with flamboyant use of his hanky in public and private life. In semi-retirement he remained a regular companion to the Duke, attending many carriage-driving weekends and helping to host The Duke's friends and relations. He was made CVO in 1988, elevated to KCVO in 1993 and GCVO in 2001.