Obituaries
Captain James Barry
Late Coldstream Guards
by Rupert Novis
formerly Coldstream Guards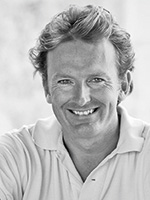 James Barry was born on 8th June 1967. He died at home after a short illness aged 54 on 10th October 2021. James was the oldest of three children of Richard Barry who served in the Coldstream Guards from 1958 to 1959 during National Service. His younger brother Anthony also served in the Coldstream from 1990 to 1994 as did their grandfather, Lieutenant Colonel Gerald Barry MC who served during The Great War. James was brought up in Norfolk and educated at Harrow School.

After a gap year travelling around Africa in 1986, James completed Sandhurst, was commissioned and served with No 1 Company, 1st Battalion in Hong Kong from mid-1987 for the last 6 months of the tour. He moved to Münster in Germany with the Battalion from where they deployed for a 6 month tour of West Belfast in 1988. He went on to train recruits at the Guards Depot in 1990. James was a very able officer, much loved by his Guardsmen and fellow officers. He left the Army on completion of his three year short service commission but re-joined and was immediately posted to the First Gulf War with the 2nd Battalion in 1991 where he was responsible for marshalling Iraqi prisoners of war. He completed his final year in 1993, employed as ADC to General Sir Michael Rose who was Commandant of the Staff College 1991-93.

On leaving the Army, James worked in London in the security services sector for six years before moving to Cornwall to become part of the management team running the newly opened Eden Project from 2000 to 2004. For the last 15 years, James turned to his real passion, photography, becoming a professional photographer specialising in family portraiture and residential property shoots for leading estate agents based in Cornwall. Notably, he photographed Edward Fox and his family as well as several other celebrities.

James was a countryman at heart, a very good shot, and an excellent fisherman. He was a true gentleman, a kind, compassionate and gentle man. He would never say anything negative or disrespectful about anyone; it was just not in his nature. He had an abundance of pure unadulterated charm. He was completely comfortable in his own skin with no ego, and would not stand on ceremony.

James married Lisa Chapman in 1998 and had two children, Esme and Ollie. He later divorced and married Charlotte (Charlie) Robb in 2018. They lived happily in Cornwall.