Obituaries
Bamber Gascoigne
Late Grenadier Guards
by Major James Gatehouse
formerly Grenadier Guards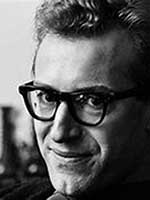 Bamber Gascoigne CBE, a man of many interests, died on 8th February 2022, aged 87. For many, he will always be associated with University Challenge, the popular television quiz show featuring teams of students from different universities competing against each other, which he launched in 1960 and hosted for the next 25 years. He was an affable and erudite presenter, revered across the nation for his faultless charm and his genially delivered catchphrases – 'Fingers on buzzers; starter for ten; I'll have to hurry you'. He became one of the most recognisable personalities on British television.

Born in London on 24th January 1935 and named after one of his Irish ancestors, he was the son of a soldier and later businessman in the City. He was educated at Sunningdale from 1943 to 1948 and from there he won a scholarship to Eton, eventually becoming a member of 'Pop' and Keeper of Fives, a game at which he excelled. Throughout his schooling and then later in the Army, he met and made many life-long friends who still fondly remembered those happy days of youth. In his family there had been a long line of soldiers, the majority Guardsmen: his grandfather was Brigadier General Sir Frederick Gascoigne and his uncle Major General Sir Julian Gascoigne, Major General Commanding the Household Division from 1950-53, both well-known and influential Grenadiers in their time, so there was never any doubt about which regiment Bamber would join during National Service.

Interviewed by Michael Parkinson on Desert Island Discs many years later, he recounted that his short military career had consisted of 'the first six months being bashed around on the Square' (at Caterham, then Eaton Hall), which he described as 'pretty unpleasant', 'then an extraordinary six months dancing with debs in London, and guarding The Queen at Buckingham Palace on my off moments' with the 3rd Battalion at Chelsea, then recently returned from Egypt, which he joined in March 1954. After this he was posted to the 1st Battalion in Berlin (Montgomery Barracks) 'which was extremely interesting. The Wall wasn't yet then built' although the duties, which included guarding seven Nazi war criminals in Spandau Jail and patrolling the frontier, soon became rather monotonous. By February 1955, all were pleased to leave Berlin, shrouded in deep snow, and the Battalion moved to Gort Barracks in Hubbelrath, near Dusseldorf, joining 4th Guards Brigade, 'which was perfect for weekends in Paris'!

In Germany Bamber was very popular as, having specialized at Eton in modern languages and speaking almost fluent German, he was in great demand by his brother officers when dining out or going to the many nightclubs in Berlin. Later, in Hubbelrath, he was given the task of paying all civilian staff employed by the Battalion each month. A young German, Otto by name, was charming and had been trusted by all to collect the money from the bank before handing it over to Bamber to pay the staff. However, one day Otto disappeared, leaving behind a letter addressed to Bamber, which read:



Dear Mr Gascoigne
I am so sorry to do this to you as I have always greatly admired you, but I have used the money to buy two air tickets. I am taking my girlfriend away to start a new life in Argentina.


No more was ever heard of him!

Already Bamber had started writing and, before the 1st Battalion left Berlin, he had produced a revue called Got any Gum, Chum for Christmas 1954. There were three performances, with one officer even appearing in drag and singing several songs to boisterous applause from the audience. But all good things come to an end and Bamber left the Army in 1955. He went up to Magdalene College, Cambridge, and, later, gained a first-class degree in English.

Whilst at university he hoped, at least initially, to become an actor but soon found that he was bored with what he described as 'standing around on stage while other people spoke'. Fairly quickly he abandoned those aspirations but then fared no better as a director. 'I had far too little patience with the foibles of the cast', he recalled. 'I tended to lose my temper rather too often'. So, his attention turned to writing and in 1957, aged 22, he wrote a sketch which was accepted for a College Footlights revue directed by Jonathan Miller. It was an immediate success, and he was asked to produce 12 more; the result was Share my Lettuce with Kenneth Williams and a then unknown Maggie Smith. It ran at the Lyric Theatre in the West End for the last nine months of Gascoigne's time at Cambridge. 'I thought I was made' he said, 'I was getting £80 a week in royalties.'

In 1959 he returned to Cambridge to undertake a year of postgraduate research into modern theatre. By 1960 he was working as a theatre critic for both The Spectator and The Observer. The following year he rather optimistically auditioned for the job of quizmaster on University Challenge and with that his career took off. Recording the programme only took up 40 days a year and this, and the financial independence it brought him, allowed Bamber to pursue many other projects and his love of travel. Over the next three decades the ambition to become a successful playwright remained unfulfilled and attempts at writing novels also foundered. However, other projects such as television series on The Christians, Connoisseur, and The Great Moghuls, the latter airing in 1990, were highly acclaimed.

In the late 1950s he had met Christine Ditchburn at Cambridge; she was studying Arabic and Persian. After university they briefly shared a house near Sloane Square with some 'peculiar' friends of Bamber's and a monkey that 'peed everywhere'. Undaunted, they were married in 1965 and, for the next 60 or so years, they remained inseparable; their life together was one of 'blissful adventure', much of it living in a beautiful Georgian house beside the river in Richmond.

In 2015, he famously acquired West Horsley Place, the semi-derelict 15th Century ancestral home and 350 acres in Surrey, from his great aunt, The Duchess of Roxburghe. The house was in desperate need of major repairs, but an ideal solution was found when, after raising £8.8m for renovations by auctioning off his great aunt's belongings at Sotheby's, he gave the house in perpetuity to Grange Park Opera, who have since built a five-tier, 700-seat opera house on the site, to rival Glyndebourne. It opened in June 2017, and it has been building an international reputation ever since. Otello, the Verdi opera that Bamber loved most, was performed there this Summer in tribute to him.

Bamber Gascoigne was a man who many would have loved to meet. He was warm, generous, charming, and he had an infectious, irresistible, unquenchable enthusiasm for life.