Obituaries
Andrew Waterworth
Late Grenadier Guards
by The Hon Andrew Dixon
formerly Grenadier Guards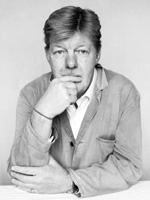 Tributes from many different areas of Andrew's life, quite literally 'poured in' when it became known that he had died. During his six years in the Army he commanded three platoons, the last of which was thirty-four years ago, but on his passing, over fifty Other Ranks of Grenadiers from his time, took the trouble to post a farewell tribute; a statement that anyone with a military background will understand to be an unprecedented mark of respect.

A former colleague who worked with Andrew at FTI in the 2000s, said 'Andrew was the kindest of men with a huge appetite for life. Whether as a loving husband and father, annoyingly good musician, or raconteur of exaggerated stories, he brought a zest to life which charmed everyone who met him. He will be hugely missed. Nil Satis Nisi Optimum is the motto of his beloved Everton Football Club, and Andrew was nothing but the best'.

Another City associate described Andrew as 'an exemplary and highly popular Grenadier Guards officer; I knew him as a thoroughly decent, amusing, and intelligent individual who thrived on life and all its challenges. An amazing father, colleague, friend, and overall top-notch human being. We will be the lesser for his sad passing'.

Andrew was born and grew up in Cheshire with his sister and two brothers. He was educated at Shrewsbury where although 'academically capable', he excelled on the sports fields and in the music halls more than the classroom; he played first XI cricket and soccer, before representing the England school boys on a soccer tour of America; a modest secret not often disclosed.

On leaving school Andrew passed RCB, by-passed Brigade Squad by not knowing the regiment he wished to join and was recruited to the Grenadiers while at Sandhurst. It was the perfect steal for us all; he was without doubt the most popular officer of his generation, contributing to all forms of regimental life. Commissioned into the 1st Battalion in the winter of 1980 while stationed in Berlin, Andrew joined 5 Platoon No 2 Company, where he made his mark almost immediately by winning the Divisional March and Shoot competition with Sergeant White.

While still in Berlin, Andrew was moved to The Queen's Company where he remained for a year or so as the Battalion returned to Hounslow to 'stag-on' in a tunic or greatcoat. The trudge of endless Public Duties was made more enjoyable for him as he was an excellent sportsman who played cricket for the Army and soccer for the Combined Services. He also managed to get 'off-side' with a secondment to the Guards Depot for the summer to run the Battalion shooting team, then based at Pirbright; clearly an able shot with an SLR despite being left-handed, ejecting cartridges only went one way!

Cricket filled many a day in London, and it was a sport Andrew enjoyed and excelled at. Socially, Burton Court was an ideal venue for making new acquaintances, entertaining wives and girlfriends in the late afternoon, and whiling away a summer's day out of uniform with the company of his team mates and the 'pavilion hospitality'. Andrew enjoyed it almost more than the 'on field battle' and always retained fond memories of the people and the time. When driving away in the late evening, he often mentioned to me that he had always dreamt of scoring a century, and I always replied by telling him that he had a very good chance if he avoided 'the refreshment' until after he had finished batting. I was proven right on a bright summer's day at Armoury House in the City, when he went into bat before lunch, much earlier than expected. We managed to keep him off the pop over lunch, and before the clock struck three, Capt A J Waterworth had scored a century!

With the Battalion still at Hounslow, Andrew was selected to be the next Anti-Tank Officer. After receiving a 'Distinction' on the induction course, his subsequent promotion made him the youngest captain in the Army at the time. He took the Anti-Tank Platoon to Kenya and then South Armagh in the winter of 1983-84, before departing for civilian life in the Spring of 1986.

He married Nix in July 1987. They have three children: Josh, Tilly, and Kitty. Andrew's love for his family was unquestionably the priority in his life and they were an intricate part of his passion for music and the great outdoors. He wrote songs about people, educated all who would listen on the life and times of Peter Gabriel, and made sure that his children could recite Solsbury Hill and Sledgehammer before they were out of nappies. He took holidays in his beloved North Uist, on which he bought a ruin on the Atlantic west coast. It was an on-going dream to develop it with Nix and the children in his retirement years.

His ability to entertain on the piano was always a prop for a fun evening, whether in a private house, a public house, or an officers' mess. More competent but less known at the time was his ability and passion when playing the guitar. Although 'a leftie' he played right-handed, gaining enormous pleasure learning cover songs, writing his own songs, creating harmony lines and new melodies, as well as experimenting with some new technology (purchased in secret from next month's house-keeping) so as to create effects and sounds that now make up every modern production. Many Grenadiers witnessed his rendition of The Grenadier March and then Scipio, played on an electric guitar to a full house at the Hippodrome, as he fronted a section of the Regimental Band on stage under lights. This was followed by a few 'Rock' numbers as an encore, that many got up and danced to, leaving the former Drum Major wondering how he had just been hijacked.

A natural 'grafter' and always incredibly conscientious about all the people he ever commanded or worked with, Andrew carried these caring qualities through a very successful career in Financial PR which spanned for over 30 years. He was a man with style, charm, and savoie faire, and would have been a success at anything he turned his hand to, but blessed with too much natural humility, he never appreciated how good he was at so many things or indeed how highly he was regarded.

Away from work, fishing was another passion. It was definitely where he displayed most patience, but the shape of his 'cast' was to him far more important than catching a fish, as was the style of his off-drive rather than where the ball ended up. The same cannot be said of his driving a motor car; to Andrew, cars were just another mode of transport. For him there certainly wasn't any art in driving fast or concentrating on anything other than the sound coming from the speakers. Motor bikes on the other hand were a completely different thing. When he first acquired a motorbike in the late eighties, those of us who had been regular passengers in his car gave him about three months to live. However, the opposite was the outcome; he rode a motorbike, which had to be a BMW, as if it was a part of him, and with the same style that he cast a rod and struck a ball; he was as accomplished and competent as anyone who rode. He commuted every day for over thirty years in and out of the City, toured most of the UK, Spain, and France, and never seriously hurt himself. I can even vouch that being on the back was a relaxing experience compared to the passenger seat of his car.

We all have a vice or two and after numerous attempts Andrew never really manged to give up the 'smokes' or his penchant for a decent bottle or two of French red. Always with a smile we will all remember images of him with a cigarette in his left hand while the right swept the forelock off his face. His generosity with his pouring when hosting a dinner always led to great late-night amusement; maybe those many evenings in the mess in Berlin left their mark, but a mark we all appreciated often.

Andrew's parents, Sir Alan and Lady Myriam Waterworth, produced 'a man of his lifetime' who wasn't frightened to be different; he was a gentleman and with it he had style. An outstanding Grenadier whose popularity with all ranks and of all ages was unsurpassed. His all-round ability, his professional competence, his compassion, his humour, and his sense of fun, all marked him out as someone very special. He died far too young and will be greatly missed, but well-remembered by many for a long time into the future. The pleasure in knowing him was all ours. Those of us close to him were the lucky ones. Farewell my friend and God Bless.