Obituaries
Major Stephen Dehnel MBE
Late Grenadier Guards
by Major General Sir Evelyn Webb-Carter KCVO OBE DL
formerly Grenadier Guards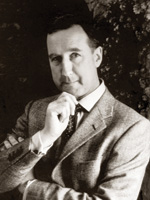 Stephen Dehnel died very suddenly on 24th May this year. It was of a massive heart attack and he would have felt very little. He was comparatively young and apparently, he had often said to his family that he hoped to die in the prime of life and not live through a long illness. He won his wish but his family and those who knew him lost someone who was really very special.

I first met Stephen when I became the Captain of the Queen's Company in 1983 a momentous year with Kenya, Her Majesty's Inspection, Escort on the Troop and Crossmaglen all in a few months. There was a lot to do and most of it required a high level of administration which fell to Stephen. I don't think I had met such a whirlwind in my Regimental life, an astonishing work ethic, attention to detail and a frightening determination. I remember very clearly watching him operate in Kenya where one gets to know one's team under field conditions. It was obvious he had extremely high standards and expected all to meet them and those that didn't were condemned as 'idle wasters'. I learnt that he sometimes needed restraining and on one occasion I said you mustn't be quite so hard on the guardsmen, the response was 'Sir' and then he added 'but they have to learn'. Yes, quite but!! He was a dedicated Grenadier who was loyal to the Regiment, his officers and guardsmen. Yes, he was strict and intolerant of fools but even they had a sneaking admiration for him. He had an emerging charm and a sense of humour which developed over the years. Our paths parted but we were to meet again.
So how did it all begin?

He was born in Basingstoke in 1951 on Waterloo Day, something I only learnt after his death. There had been ample opportunity for him to tell me as we worked on the Bicentenary of Waterloo project, but it demonstrates that under the bonnet of this machine he was a very private and modest person. His father was an insurance broker who had served in the RTR during National Service and his mother had served in the WAAF. He was essentially a boy of action and at a young age acquired a sense of what high standards were. And for this reason, his eye alighted on the Brigade of Guards. By now he was 18 and being tall he had no difficulty in persuading the recruiter to put him straight into the Grenadiers, how lucky we were.

Stephen went to the Depot, but he was not the average recruit as even at that stage it was obvious, he was going to go far. And so to the 1st Battalion and to the Queen's Company, the company he was to spend so much of his life with, becoming a Platoon Sergeant, Pay Sergeant and Company Sergeant Major. He was very proud of this record. As an instructor at the time put it, 'from an early stage the white flame of Regimental righteousness burned in his eye, so much so that there was black and white but never grey!' I don't think that ever really changed and so it did not take long for Stephen to gain Non-Commissioned rank and return to the Guards Depot as an instructor. In 1971 he met Susan then serving in the Women's Royal Air Force and in 1975 they were married in the City of London and so started a wonderful marriage. Susan softened him a bit, but it certainly did not extinguish that white flame.

A year or so later he was promoted to Gold Sergeant and was back in the Queen's Company. His course report from Senior Brecon is a good one but it identified his uncompromising approach to soldiering and behoved him to be more tolerant… some chance! He was a very good shot and became a wonderful coach to the Battalion shooting team, leading as he always did by example: this was an important part of his personal code. He was in the Army 100 and gained the Golden Gun, a badge for the best shot in the battalion, which he wore with pride. It was not long after this that he went to Sandhurst to train the officers of the future and there he excelled. A cadet in his Company remembers him as being ruthlessly efficient and fiercely competitive. However, he had a tendency as this officer cadet put it to 'overthink' and that rings true to me. In those days his sense of humour was not so formative as I latterly remember.

After Sandhurst it was the Queen's Company again and this time as the Pay Sergeant. When we went to Kenya everybody had to go through the Movement Control Centre at South Cerney and whilst the advance party had long since emplaned the main party with Stephen in charge were left waiting… and waiting… until Stephen could bear it no longer and approached the desk where an indolent RAF non-commissioned officer wearing a propeller device on his arm was sitting looking smug. The conversation heard by most of the company was one sided 'listen to me PROPELLER...' Morale rose! It's about this time that he acquired one of his many nicknames, 'Zanussi' after the washing machine because its marketing mantra was an appliance of science, never resting or breaking down. The Guardsmen ever quick witted reckoned he was their own appliance of science!

A Guardsman at the time tells a good story of Stephen. Some hay boxes needed scraping down and repainting and there was a need for a fatigue party. The Guardsmen got wind of this and the lines were suddenly evacuated. It was like the Great Escape. Faced with no fatigue party Stephen ran to his car and intercepted most of the miscreants before they could get to Hounslow West Tube. My informant got away but was met the next morning with a knowing remark from Stephen, 'I hope you had a pleasant evening'. Later when Stephen was CSM, that Guardsman's father died, and he remembers how generous Stephen was in giving him a lot of latitude in regard to compassionate leave.

Stephen had high standards and was ruthless in applying them but there was that side that not everybody saw. When a Guardsman had a real problem, at home or elsewhere he was the first to take action and do something to help. Facebook entries since his death have been full of touching tributes and gratitude for small acts of kindness. People may have feared him but goodness me they admired him.

In the mid 1980's Stephen was Drill Sergeant at the Depot and a certain Lance Sergeant was quietly washing his car on Christmas Eve in shorts and flip flops. There was seemingly nobody about but around the corner came the Drill Sergeant in No 2 Dress Sam Browne belt etc. A dressing down ensued with the order to go and change into pinstripe suit and polished shoes and then continue with the car. Shocked somewhat the Lance Sergeant went to his room hoping The Drill Bloke would go away but 'No' looking out of the window he could see Stephen waiting by the car until he returned. What a chap!

In 1988 he was appointed Garrison Sergeant Major of British Forces Hong Kong and this was to prove a wonderful two years with the family. One of his Commanders told me he was a consummate Brigade of Guards Sergeant Major who managed with skill and some considerable style a cosmopolitan mess of all three services and Chinese and Malay. He was invaluable as a stage manager of several Royal visits; he knew exactly what to do. Allegedly he even ordered a US aircraft carrier to move as it was spoiling his view of the harbour. From Hong Kong he was deservedly commissioned, and his first appointment was to be Regimental Recruiting Officer a job he devoted his normal energy to.

As a commissioned officer, Stephen devoted as much energy as he had as a Warrant Officer no mellowing so far as we could see but for his good work at Catterick as Second in Command of Guards Company he was awarded the MBE, a well-deserved medal for all his dedication. He was a fine Quartermaster. Not long after that he came and worked for me at Horse Guards and once again, I was able to see his remarkable work ethic in play.

After leaving the Army Stephen became the Manager of the Royal Homes at Queen Alexandra Court in Wimbledon a large establishment with self-contained flats for service widows. Stephen and Susan devoted five years to the Homes and as one resident put it, they made it 'a great place to live' and they organised some wonderful visits for residents who were made to feel privileged and 'special' as widows. Once again Stephen and Susan, working as a team, went the extra mile to build a happy community, holding parties and raising standards all round. As one resident put it, he was 'the best example of a British soldier and gentleman'. Another told Susan that he brought sunshine to their lives. Tragically his time was suddenly and cruelly cut short over the handling of a minor incident involving third parties. The Royal Homes have not been the same since. This was a major blow to both Susan and Stephen which he only very recently had come to terms with.

Although inwardly wounded he was never a person to dwell on misfortune and very soon he was looking for things to do and so it was the Regiment's good luck that Stephen was available to throw himself with his customary energy into running the Wellington to Waterloo Bicycle Ride to raise money for the Colonel's Fund. During the ride a participant was run over by a car. The officer lying prostrate below a wheel had time to tell the driver to ring Stephen's mobile. In a flash he was there, sorting out the drama. Having assessed who was to blame Stephen tore such a strip off the car driver that he swore never to drive again. Subsequently the Police stated there were grounds for a prosecution, but the victim of the accident reckoned the driver had already been more than punished.
Then he turned his hand to The Presentation of Colours, Inspection of the Queen's Company and Grenadier Day all rolled into one, a gargantuan project which Stephen relished. He was a brilliant organiser and so he became a sort of Events Manager for RHQ and built up a close relationship with the Guild of San Sebastian in Bruges where the Regiment was formed. As a result, he was awarded the Officer of the Order of the Crown of Belgium by the King of The Belgians. The idea was to present the award in London as a surprise. Susan and the boys contrived to get him to London on a spurious pretext so that it could be presented. Stephen never reacted well to surprises either good or bad and so this was not easy because he questioned all the pretexts and excuses to the extent that he sensed something was up.

In 2015 Stephen volunteered to run the part of the Waterloo Commemoration Service in St Paul's which I was organising. It was wonderful to be working with him again and the years in between rolled away and a perfect service resulted. Someone said to me had I noticed that several emails from Stephen were despatched at 3 in the morning. 'Oh, that's perfectly normal' I replied, and Stephen would say he did not need sleep.

Time to relax and enjoy a retirement perhaps? You must be joking. He turned his energy to local government. In 2015 in the midst of Waterloo and Agincourt he was elected a Councillor for Ashford Downs North. Soon he was taking on portfolios on the Council and brought that energy into a new field. Among many other events he organised the acclaimed photographic exhibition. He was on three committees at his death. In the mayoral 2018/19 year he was one of the escorts to the Mayor who immensely appreciated his organisational skills and military knowledge. So highly regarded was he as a man of integrity and energy Stephen was about to take a cabinet position on the Council.

Many have said how they had never met anybody quite like Stephen and that seems to be the uniform view whichever side of the Gods you were. Stephen will be long remembered as a Grenadier legend well into the future. His standards were difficult for us all to attain. He was a devoted father and husband and was always so proud of his boys and what they have achieved; this probably meant more than anything else to him. I can't help wondering what impact he will have in another place; gripping the angels and cherubs, no doubt! However, we in this mortal world shall not look upon his like again.