PPE
75th Anniversary Dinner to mark the Capture of General Heinrich Kreipe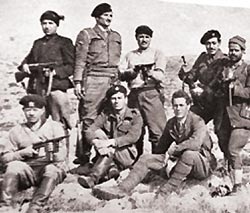 Members of the Kreipe abduction team (from left-to-right): Georgios Tyrakis, Billy Moss, Patrick Leigh Fermor, Emmanouil Paterakis, and Antonios Papaleonidas. The two British officers are in German uniform
The abduction of General Heinrich Kreipe, Comd 22.Luftlande-Division, Festung Kreta by the Greek Andartes and members of the Cretan Section of Force 133, SOE led by Major (later Sir) Patrick Leigh Fermor DSO OBE, Irish Guards and Intelligence Corps, and Captain Billy Moss MC, Coldstream Guards, is a tale of derring-do, immortalised in Billy's first book, Ill Met by Moonlight; rightly, it is now the stuff of legends, not only for the operation's audacity, and remarkable exfiltration but also for the chivalrous conduct of the captors and the respectful treatment of their charge.
75 years later, on the night General Kreipe was lifted off Crete by a Royal Naval corvette, over a hundred guests sat down to a dinner, hosted by Captain Dr Justin Davies, formerly Grenadier Guards, in honour of the occasion at The Traveller's Club; of special mention, was Isabelle Cole, Billy Moss's daughter, proudly wearing the Military Cross her father was subsequently awarded.

General Sir Mike Jackson, addressing the dinner, remarked wryly that the original target, General Friederich Mueller, The Butcher of Crete, had been posted and the view was that 'one general was as good as another', so the party, undeterred, carried on in pursuit of Heinrich Kreipe. In his dry style, General Jackson also noted that the psychological effect of the capture for the troops under Kreipe's command who toasted the achievement, the Greeks and the British was, all round, one of 'whoopee!'

But, what, he added, would have been different had the abduction not taken place?

The General concluded that he was relieved that Leigh Fermor and Moss, or their like had not been on the loose while he was commanding in the Balkans, before finishing with a toast to 'Paddy, Billy and the Partisans'.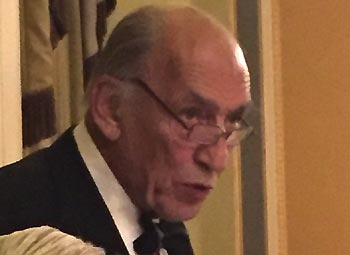 General Sir Mike Jackson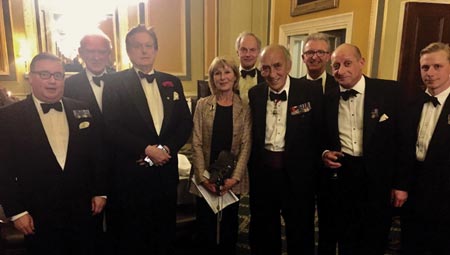 Left-to-right: Captain Dr Justin Davies, Major General Sir Evelyn Webb-Carter (with halo), Major The Lord Valentine Cecil, Isabelle Cole, Colonel Ewen Cameron,
General Sir Mike Jackson, Major Tom Sawford, Major Harry Bucknall,
Captain Joss Bucknall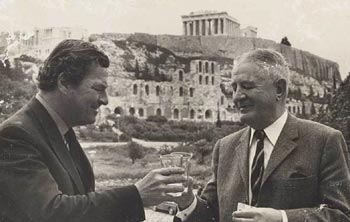 Paddy Leigh Fermor toasting General Kreipe in Athens in 1972
Harry Bucknall's new book, A Road for All Seasons, travelling Britain, is published by Little Brown in early 2020.