PPE
Second Lieutenant Brian Johnston, Motor Transport Officer, 2nd Battalion Grenadier Guards, recalls the day in 1940 when General Bernard Montgomery came to inspect the Battalion: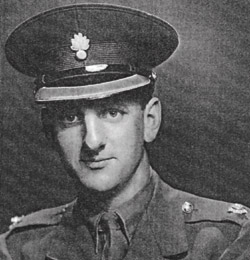 When Monty arrived I saluted and offered to show him around. But he would have none of it and hardly looked at our display. Instead he walked up to one of the trucks parked nearby and asked the driver to switch on his side-lights. The driver went to his cab and turned the switch. But no lights came on. Monty went to the next truck and asked the driver to do the same thing. Again, no lights.

To my horror, this happened twice more and Monty in triumph asked one of the drivers why none of the lights came on. I was as eager to hear the answer as he was. The driver explained that a lot of bulbs had been pinched out of parked vehicles so that now whenever they left their vehicles they used to put the bulbs in their pockets. Monty had obviously been tipped off about this habit and wanted to put a stop to it. He told me what a bad habit it was as if there was an emergency and the driver was in the cinema or somewhere, his vehicle would have no lights if anyone else was ordered to drive it.

I thought I had better not make things worse by telling him the vehicles would probably not start anyway. The reason for this was that the drivers used to immobilise them by removing the rotor arms from the distributors and putting them in their pockets too.

From Happy Days by Brian Johnston, Grenadier Gazette 1981

In May 1941, Johnston became Technical Adjutant of the Battalion for the next four years until the Guards Armoured Division was disbanded in July 1945. He was awarded an MC.