Home



About Us



Subscribe



Advertise



Other Publications



Diary



Notices



Offers



Gallery



More Features



Obituaries



Book Reviews



Forthcoming Publications



Contact



Advertisers







Follow us on Twitter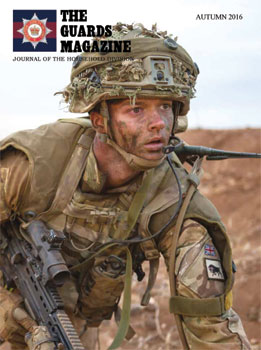 FEATURES (a few examples from the latest edition.
For the full edition - please subscribe)

SOMME 100
THE NATIONAL AND INTERNATIONAL COMMEMORATIONS
One hundred years on, the Battle of the Somme remains seared into our national consciousness. For the people of Britain and of the Commonwealth, it was unlike any battle that had preceded it and arguably, unlike any subsequent battle, not least in terms of its impact, the controversy it provokes and the complex range of associations it evokes. Read more ...
WATERLOO UNCOVERED 2016
Readers will recall the beginning of an archaeological project at Waterloo last year that sought to use archaeological research as a vehicle to assist with the recovery of wounded, sick and injured service personnel and veterans. We had a very successful first season, and, with the generous support of individual donors and organisations, have been able to continue in 2016 and formally to establish the project as a charity. Read more ...
JORDANIAN SHORT TERM TRAINING TEAM


This year the King of Jordan, Abdullah II, decided that His Jordanian Armed Forces (JAF) would celebrate the centenary of the Great Arab Revolt by holding a large scale, combined arms parade which would continue on a yearly basis. The parade was to consist of approximately 800 infantry from the Royal Guards Regiments, 60 camels from the Jordanian Police, and 45 men and horses from the newly formed Royal Horse Guard. Realising the magnitude of the parade, the Royal Protocol staff sought equine advice, and who better to ask than us?

Read more ...